I stopped at the red light, careful to take some deep breaths. In through my nose, out through my mouth. The breeze was icy, even though I was sweating under my oversized olive green sweatshirt. I hooked my right foot under the bike pedal, prepared to go. The light turned my favorite color and I cycled off the curb. Once I crossed the street while avoiding the car who had pulled halfway through the crosswalk, I changed my gears to number one.
I started emulating a hamster wheel, feeling like I wasn't getting anywhere. But as the hill became steeper, I started making headway. It was hard. My thighs and butt hurt. My brain kept repeating how much it hurt. But thankfully my cheerleader was on the sidelines. She told me, "Bitch, you got this! (she looks and sounds like P!nk in case you were wondering)."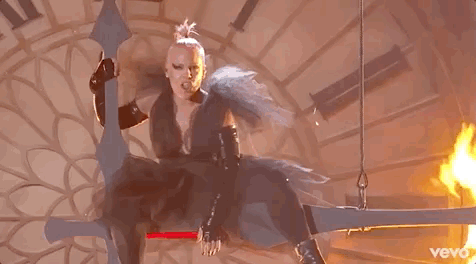 I concentrated on close markers. A light pole, an arrow on the pavement, or even just the end of a sidewalk. I didn't miss the irony of the "No Stopping at Any Time" sign. My brain was still on a mission to get me to stop. "Just because you did it once doesn't mean you can do it again," it told me. I kept moving.
I tried to stay close to the ditch to avoid the cars whipping around the corner. But if I got too close to the curb my pedal would smack it. Fallen pinecones from the trees that lined the street threatened to derail me from my ride.
I neared the top. I was tired but knew I wouldn't stop. I leveled out for about 50 feet and then it got harder until I got to the intersection and had to pump my legs their quickest to make the light. I had made it.
My life is now divided into two parts: before Prozac and after. Everything since I started Prozac has been self-awareness. Anything of importance has a light shone on it. I have learned to not feel bad setting boundaries and sticking to them. I have learned that no matter how much I want somebody in my life out of obligation or love, my happiness doesn't need to come at a cost. I have learned that being the victim only keeps me standing still and prevents me from achieving life goals. I have learned that taking a job to pay the bills doesn't mean I'm giving up my dreams, no matter how fucking old I am (the anger and curse words are my fuel). And last but not least, no matter how hard something is, it will be okay (even if P!nk is the one who has to tell me).
And one last thing: to the friend who told me, "I hope you keep writing", you have no idea what that meant to me. Thank you.