Since Curls and Red have birthdays five days apart, this year we did back to back sleepovers the first weekend after school started. Our friends told us we were crazy. They weren't wrong. But we were crazy armed with our medicine. And that made all the difference.
Before Prozac, just one kid sleeping over would make me anxious. A series of questions would run through my brain. How do I tell a kid the rules in our house without upsetting them? Will they tell their parents and then an angry parent will call and yell at me? When is it okay to tell them to go to bed? Should I just let the kids stay up and resign myself to a night of no sleep? Anxiety doesn't just attack my social skills. It also tells me that I am uptight because I can't stop cleaning while the party is going on. Just leave the damn food, plates, and anything else alone because people are having a good time. Don't make them feel bad for enjoying themselves while you pick up.
Now that I am taking my Prozac, I am equipped to handle them. This past weekend's sleepovers consisted of 4 kids staying each night, not including Curls and Red. But instead of my subconscious bullying me, I was able to enjoy their personalities (funny, polite, and sweet) and let them do their own thing. I let them know when they needed to wash their hands before meals and dessert, throw away their own trash, and keep food and drinks in the kitchen. I also made it clear that if they needed anything at all, to just let us know. They were there to have fun and we wanted to make sure they were comfortable in our home. I also didn't stress about what time they went to bed as long as they played quietly past 10 pm so the neighbors wouldn't call the cops (let them save that ruckus for their twenties and college).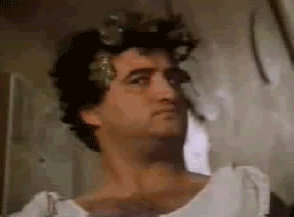 If I started to feel my body hum with nerves, I would throw away used paper plates and napkins. I would wipe down counters, put shoes by the door, pick up stinky socks, and wipe down bathrooms. Cleaning calms my brain and centers me and I need all the tools in my brain arsenal that I can get.
Were back to back sleepovers still tiring and difficult? Hell yes. But hubby and I teamed up, planned well, and tried to have humor and patience. I hope the kids remember the party as a great time and not crabby parents asking at 2 am to keep it down.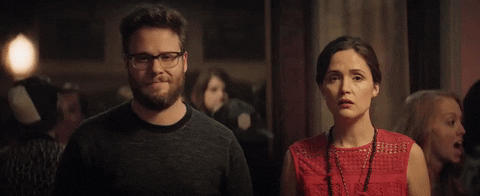 If you're a parent, do you do sleepovers? Do you love or hate them? My BFF does sleepovers pretty much every weekend for my niece and nephews and I would like to nominate her for sainthood.
I hope you find passion and happiness this weekend!