It has been a jam packed summer at the Wilson house. We did Seattle at the end of June, followed by Fourth of July smack in the middle of the week, and then cousins from the East Coast came to visit last week. It didn't leave much time for writing which left me grumpy but grateful for vacations, holidays, and family.
You know how when you walk into Target/the mall/the grocery store and you have that talk with your kids? The "we are only here for ___________ and that's it?" And they nod like they are actually listening and understand what you are saying?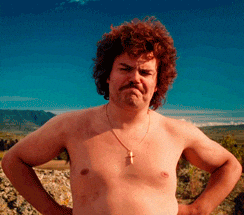 But five minutes later you are a fire breathing dragon screaming, "No, you cannot have that!"

Well parents, I have the convention for you. From June 20th til June 23rd, VidCon enthralled kids of all ages at the Anaheim Convention Center in Anaheim, California. VidCon was created by Vlogbrothers John and Hank Green as a conference for online video creators. Tickets are not cheap (we did the early bird special and they were $100/each but Red was free because he is under 9) but what we got in return made for a magical experience. And my favorite part was that all I had to pay for was parking and food. Everything we saw, everything we did, and everyone we met were included in the cost of our tickets:
STUFF WE DID
DOUBLE DARE OBSTACLE COURSE (MY EXCITEMENT MAY HAVE EXCEEDED THE KIDS)
CURLS LIVING HER BEST LIFE PLAYING PIE FACE
 NERF TENT
INVISALIGN HAD A TRAMPOLINE WITH GLITTER AND IT WASN'T WEIRD AT ALL
LARGEST INDOOR INFLATABLE COURSE (ONLY A YOUNG MAN'S GAME, FYI)
Check back on Friday for Part Two and have a great Hump Day!