A couple of weeks ago I posted pictures of a hill that I was trying to conquer on a bike ride. I showed an uphill and a downhill shot. I followed it with a poll of which direction did followers think I took. After about an hour nobody had voted. And with that simple post, my anxiety was triggered, I deleted the post, and my "I don't give a fuck" attitude took the kids to her sister's: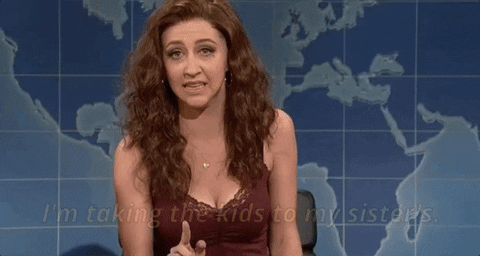 As a writer I know in order for my book to succeed it can't just be good. I have to be marketable. In order to be marketable, people need to know who the hell I am. That means accumulating followers. I recently made my Instagram profile public. Since then I have watched the number of my followers go up and down. I'm not the person who is going to follow you just because you followed me. Before the biking post I was doing stories the required three times/day. But when people start skipping the rest of your stories and don't even vote in your polls, your feelings get hurt. You want to create entertaining content. You have to keep that "this is who I am, for better or worse" attitude. But sometimes those voices in your head become so loud that it is hard to ignore them and this is what your brain looks like:
Facebook is a whole other monster. I don't accept a lot of friend requests because that has blown up in my face (knowing that you are a Trump supporter makes me just want to delete your friend request or unfollow you if we are already friends and I don't have the patience to deal with the drama that comes with deleting you). As for Facebook's security and their hand in the 2016 election, I honestly am not all up in arms. If you believed the fake stories that were being peddled during election season and that was enough for you to vote for dumbass in chief, WELL: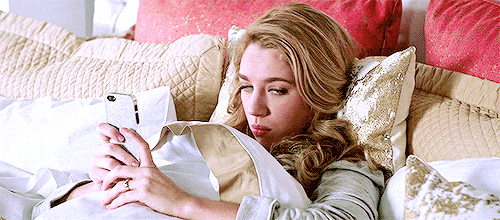 And let's be honest. Facebook is not for millenials using social media. It's for generations like mine who use it to post pictures of their kids for the grandparents, stay in touch with friends and family you don't see in real life, and post cute animal videos to your spouse's/best friend's page.
Twitter is the social media platform I go to when I want to feel overwhelmed and stupid. I can barely come up with a succinct 280 character tweet and people are out there doing threads with 10+ tweets. Here's my thought process when I try to tweet:
"Nobody cares."
"Somebody's going to try and argue/troll you and then you're going to cry."
"Oh forget it."
So basically I am in the middle of a temper tantrum about not being popular on social media. I have calmed down a bit since the bike meltdown but right now it is doing more harm than good. Writing lifts me up and gives me confidence. I know I will eventually go back to posting like I used to. But that whole "nobody likes you" feeling is still strong, even if I know it's irrational.
How do you feel about social media? Are you a dedicated poster? Or do you just like to browse and like?