Focusing on the positive and what lays ahead is an exercise I use to keep out the negativity and dark voices. In the Spring my daughter Curls and I are taking a jet plane to New York City. Back in October I scored two tickets to see Harry Potter and the Cursed Child on Broadway at the Lyric Theater. This will be both of ours first trip to the Big Apple. I am feeling grateful, happy, and terrified. Because with all things in my life, anxiety looks for a loophole into my psyche to trash the place. It imagines worst case scenarios:
What if you lose Curls in the crowds?
What if you get lost together?
What if we get mugged (A big thank you to the Different Strokes episode that has lingered in my brain since childhood)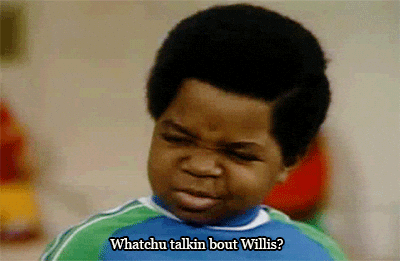 What if you get to will call and your show tickets aren't there?
What if you miss your flight home?
This is where my Type A personality kicks in. I start to plan, plan, plan (translation=control, control, control). My best friend Google and I start searching for what we shouldn't miss, what is overrated, budget friendly food, accommodations, and what's fun and free (Central Park and New York Public Library are already at the top of the list). I checked out City Pass to see if it is worth it (Not for this three day trip). But researching even for a short amount of time leaves me feeling overwhelmed. Am I planning too much? Is the show going to be good? Will Curls get grumpy when she gets tired (most definitely)?
Eventually the Prozac brings his Dr. Feelgood vibes and I start to take deep breaths. I tell myself prepping three months before the trip is the first step to making it great (Thank you Type A). I remind myself that I am skilled at finding deals on ANYTHING ($130 round trip total for Curls and I with the help of credit card points and travel savvy friend livyourlifeyourway). Social media is a great tool at finding places for us to go and eat (Instagram has introduced my family and I to a number of delish restaurants). And I am leaving time for us to explore and find things to do that we normally wouldn't think of (like ice skating at Rockefeller Center in April).
Come this summer my family of four will be flying up to the Pacific Northwest. We plan on enjoying Seattle, Portland, and Vancouver. I will employ the same tactics I am using for NYC but I have an ace in the whole: my husband. No matter what happens with our trip, he is the human version of Prozac for me. He keeps me calm and ready to face anything.
Do you have any exciting trips planned for 2018? How do you plan your vacations? What do you look for in a new place? I love finding restaurants where people rave so much about it online that I just HAVE to go there-like Gourdough's in Austin, Texas. For New York that place will be Serendipity (frozen hot chocolate, anyone?).
And because Curls and I are going to a city that is revered as much as New York, friends and family have been generous with tips and recommendations. How could this mini vacation be anything but a blast?