It has been two weeks since we have moved back to the OC and we have almost found our groove.  The kids are a little less mad at us today for taking them from their friends and school, hubby is tackling his new job, and I am starting to find bits and pieces of my sanity around the house.  My brain has been on overdrive since we exited Chapman Avenue off the 57 freeway.  When I first arrived here in August of '93, I was a hopeful 18 year old who couldn't wait to start her freshman year as a theater arts major at Cal State Fullerton.  Today I am a 42 year old mother of two who is trying to define herself as a writer.  Memories of the former keep playing bumper cars with my present and I am trying to process it.
At 7 am my Iphone alarm goes off so I can get up and feed my pups.  Their tiny nails echo down the hall as the three of us walk outside to get their breakfast.  Within a few minutes I wake up Oscar and Duke's human sister and brother to get ready for school.  At 815 am the kids and I head out the door to drop them off at school.  Once I greet Scarlet's teacher at drop off I leave their school and head home.  Several CSUF students line the streets as they head to class on their longboards, scooters, or on foot.  They listen to music with their earbuds and backpacks secured.  I think of the 7 am Political Science class in the Ruby Gerontology Center that I should have known better to sign up for and barely managed to pass.
Once I am home and running shoes are on, I head out for a jog around the city.  I pass more students as I near the school and envy them.  I still have nightmares about missing classes and showing up on the day of a test.  But damn if I don't miss learning and interacting with other students.  I can't learn enough these days, as if I am trying to make up for the time I wasted back then.
When I run errands around the city I pass the Bank of America where I used to deposit my $6/hour job checks from Express.  I pass where Off Campus Pub used to be and I would spend my Thursday nights drinking, dancing with my girlfriends, and judging the shoes of all the males (My rule: Don't wear your nasty kicks or flip flops if you plan on asking a girl for her number).  The apartment complex where I lived in no less than 3 apartments has been repainted gaudy fall colors (mustard, olive green, etc.) and houses a lot more students.
The Brea mall hasn't changed much except that my favorite French restaurant is gone (I miss you chicken and garlic sandwich with bruschetta!) and I can't eat a sun dried tomato bagel with a large ice blended coffee for breakfast from the Nordstrom Espresso bar like I used to.  The pet store where I would peer in the window and gush over the puppies on my break will now only be able to sell puppies from rescues and Wesley and I gush over the animals together.  It's more fun to clothes shop for the kids then it is for me and watching their eyes light up when I buy them nitro candy makes me smile.
Every week I write up the dinner menu for the following week so I can make my grocery list.  In my twenties eating at home was unheard of and rolled tacos with guacamole and shredded cheese with a diet coke (oh the irony) from Alberto's on Placentia Avenue was what's for dinner.  These days it's chicken, rice, and vegetables (otherwise known as "Yuck" according to my kids).
Weekends are spent going to the movies and dinner, laundry, and recouping from the week.  The bars of Newport Beach aren't missed and neither are the feelings of inadequacy as I looked around/danced in the late 90s.
Do I miss the freedom of my youth?  Who doesn't?  I wished I had finished my college degree sooner.  But today I feel a wholeness that comes with having a family that I adore and love spending time with.  Gray keeps trying to stage a coup on my dyed hair, the crow's feet and wrinkles are a part of the landscape of my face and I suspect the waddle is coming: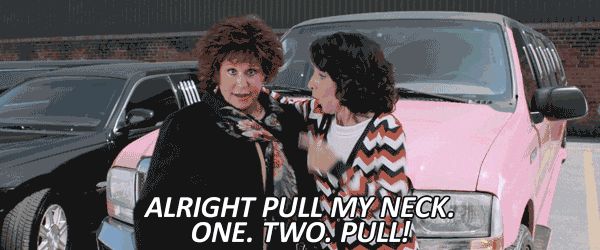 I will continue to struggle with growing older and hopefully find peace with it.  But instead of obsessing about it today I will show my kids why the OC feels like home.  And maybe give the kids a tour of the Fullerton Arboretum that I used to break into at night with my dorm roommates…