I am knee deep in purging, packing, and panic over here and haven't been able to properly sit down and write a decent blog post. I've written down some topics: Ode to Tacos, Woman Crush Wednesday (Stephanie Beatriz, aka Rosa from Brooklyn Nine-Nine), even just pictures of furniture that I am eyeing for the new house. But then I dismissed them all under stupid or no one cares (I have a long list of those that my brain likes to remind me of). So here's a list of what is making me happy right now. I hope you have a list of your own (maybe one of these is on there!) and are able to take the time to enjoy them.
Music: Miley Cyrus's "Younger Now"
Miley is an old soul. This video is rockabilly adorable and her smokey voice has only gotten stronger as you see her becoming the person she is meant to be.
Movie: The Big Sick
If you have read about The Big Sick, you know that it is touted as being a sweet and funny romantic comedy that you will love. And that is all true. The plot is based on the real life love story between star Kumail Nanjiani and Emily Gordon, who is played by Zoe Kazan. Along with It, The Big Sick is one of my favorite movies of 2017.
Hulu Binge: Top of the Lake China Girl
This second season of the Elisabeth Moss crime drama manages to improve on the first. Gwendoline Christie (Game of Thrones) and Nicole Kidman as flawed but strong women join the cast as Moss's Robin tries to find the killer of a young sex worker who washes up on the shore of Sydney, Australia. Jane Campion (The Piano) doesn't shy away from dark subject matter but it is always compelling.
Book: Stephen King's The Stand
This is my first Uncle Stevie novel and I have read over and over again that this is his best one. I am about a quarter of the way in and all I can think is: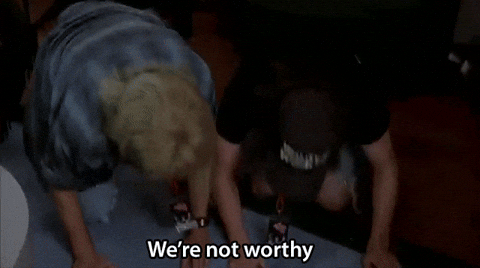 Yes, I knew before that Stephen King was awesome. The Shawshank Redemption and The Green Mile are two of my all time favorite movies that are based on stories by him. But as a writer/reader, his level of description is mind blowing. I feel like Captain Obvious typing this but seriously, why did I wait so long?!
Movie Trailer: Wes Anderson's Isle of Dogs
Dogs, Japan, animation, and Wes Anderson. And no matter how weird it looks, it will be AWESOME.
Have a wonderful weekend!